Franz Lindenmayr / Mensch und Höhle
Verein für Höhlenkunde in München e.V.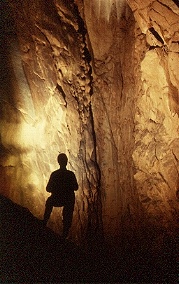 Post Office Box 202030, 80020 Munich, Germany
info@vhm-muenchen.de
---
>>>> the "official site of the VHM"! Have a look!
---
Principal aim of the VHM is the exploration, the surveying and the protection of the
Caves in the Bavarian Alps
between Berchtesgaden and the Lake of Constance.
We don't see us as a "service organisation", in which money can buy everything. Like in other associations what happens is dependent primarily on the commitment of the club members. We need more of these persons! People, who are interested, are always welcome.
---
---
---