Franz Lindenmayr / Man and Cave
Cave protection

"Touch the earth lightly" (Richard Horden)
---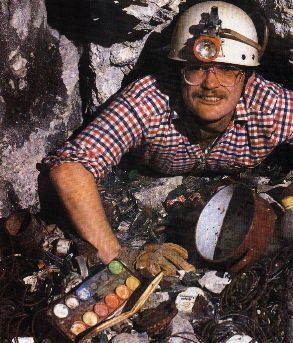 Fakirhöhle/Wendelstein/Bavaria/D
This is obviously one of the most important topics regarding the relation between man and cave.There is again and again not enough done, as one can see: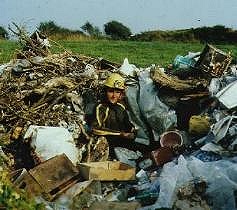 Doolin Cave, Ireland / Aran View Entrance / August 1976 / A hotel nearby put all its garbage into the second longest cave of Ireland for a while. My latest information is that everything has now been taken out..
Unfortunately there are caves where the principle of cave protection is overrated, maybe even misused, and the management of cave access is definitely not "well done".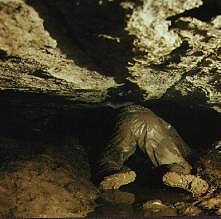 This is a photograph from a cave, where it is officially forbidden to penetrate it for everyone now. I bet that 99% of mankind would want to get into it even if they were paid! And it is threatened by human greed for more building material!
---
A touching example for the slogan "cave protection is nature protection": Over the entrance of "Faustloch", one of the entrances to the huge "Siebenhengste-System" in Switzerland, is a litte hut, built by cavers. They haven't forgotten a recess in the roof of the house for the small corniferous tree which grows there. They left it untouched and haven't cut it simply away. True love and right sense for nature show up in this little detail. This little hut doesn't exist anymore. It burnt down. (according to INSIDEARTH autumn 1999)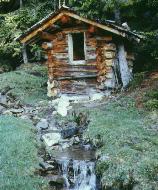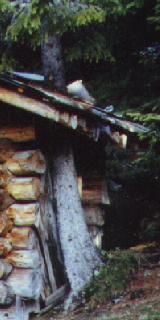 ---
This page deals with the following caves:
---
Links see German version
---
---